Do You Have A Digital Marketing Agency?
We can provide you with the fastest & most cost-effective way for you to increase your business's revenue without you even hiring any new staff – resell our SEO services to your clients.
Call me today on 

(02) 8003 4419

 and find out what we can do for you.
---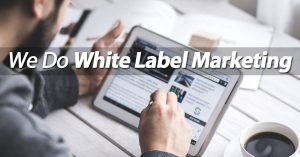 We can provide you with a virtually passive income stream every month.
If you are web design company,  digital marketing agency or even an SEO provider (struggling to get results) and you are currently letting precious business walk out the door because you either don't offer any type of SEO service or are finding it difficult to achieve satisfactory fulfilment: we can help.
What do you do when clients request SEO and you simply cannot provide it? Do you currently just refer them on, leaving money on the table? Well you could offer your clients the full range of digital services including SEO even if you cannot provide SEO in house and don't wan't to employ new staff.
Call me today on 

(02) 8003 4419

 and find out what we can do for you.
David Cannell, SEO Strategist.
---
Dramatically increase your business income without paying for more staff or outsourcing the work to unreliable overseas providers.
We are a fully Australian owned and operational SEO supplier – provides a PREMIUM White Label SEO Service for both agencies & business owners alike who are in need of a reliable SEO service. SEO plays an important role in generating new leads for all kinds of businesses who don't have in house staff  and that is where our service can provide you with the opportunity to be a re-seller of our services, potentially generating thousands of dollars a month in passive income  for your business.
Your digital agency's new revenue stream: white label SEO
You just let us handle the SEO for your all or any of your clients and we will white label it to you with our proven track record of top ranking SEO results. This is a golden opportunity for your business as you will be able to offer this essential service to your clients with enough margin for you to make a very comfortable mark up. This has proven a very profitable enterprise for agencies that we work with.
SEO is a critical service for all clients of digital agencies: if you cannot provide it, then you risk losing the other business that you currently supply to your clients.
Providing SEO at your digital agency can be the difference between you signing up a lead on a new web design of social media contract or having the lead go to your competition,; it can even mean existing clients getting poached away from you. However, you can now add SEO as a prime service offering without any upfront costs to your payroll. Training new staff with all its attendant costs and worrying about Google's latest algorithmic updates will be a thing of the past. Sydney Search Results can do it all for you by providing you with our White Label SEO service. You won't be paying anything up front, there are no lock in contracts, and you only pay us when the client pays you. As they say: too easy.
---
We are an Australian SEO provider – operating fully within Sydney, with no overseas staff or outsourcing. We specialise in SEO. We only do SEO.
Be aware that there are some SEO providers in Sydney who offer white label SEO, who then simply outsource the work. You need a company that specialises in SEO as your white label provider- that is the key
Some companies that are primarily Adwords providers or web design companies claim to be SEO experts and offer white label SEO to other agencies, but they are simply operating as re-sellers themselves. That leaves very little room for you to then mark up the services to your clients, as you can imagine.
So ensure your white label provider is doing the work themselves – this gives you the best opportunity to maximise your monthly recurring profit your end.
Call me today on 

(02) 8003 4419 

and find out what we can do for you.
---
Case Studies
We can provide you with case studies of client results as on Dec 2018 on request. These are the kind of results we can also achieve for your clients. You would then simply provide ranking reports to your clients each month, which we can provide White Label for you if you wish, and you would then invoice your clients for a monthly income stream.
We require a non compete agreement to be signed before providing case studies.